Product Description
Low-Range Turbidimeter is for drinking water quality online monitoring, with ultra-low turbidity detection limit, high precision measurement. The equipment has the characteristics of long time without maintenance, water saving work and digital output. It supports remote data monitoring on cloud platform and mobile phone, and RS485-Modbus communication. It can be widely used in the online monitoring of turbidity of tap water, secondary water supply, pipe network terminal water, direct drinking water, membrane filtered water, swimming pool and surface water.
Product Features
Our Low-Range Turbidimeter adopts the standard principle of 90° scattering method, self-developed optical path and receiver structure, and real-time compensation algorithm to achieve high precision turbidity measurement.
The sensor comes with a cleaning brush, which can effectively clean the light window and meet the needs of long-term and stable online monitoring.
Self-developed follicle and measurement unit can effectively filter the inlet air bubbles, ensure the stability of inlet water, and further improve the measurement accuracy.

Product Size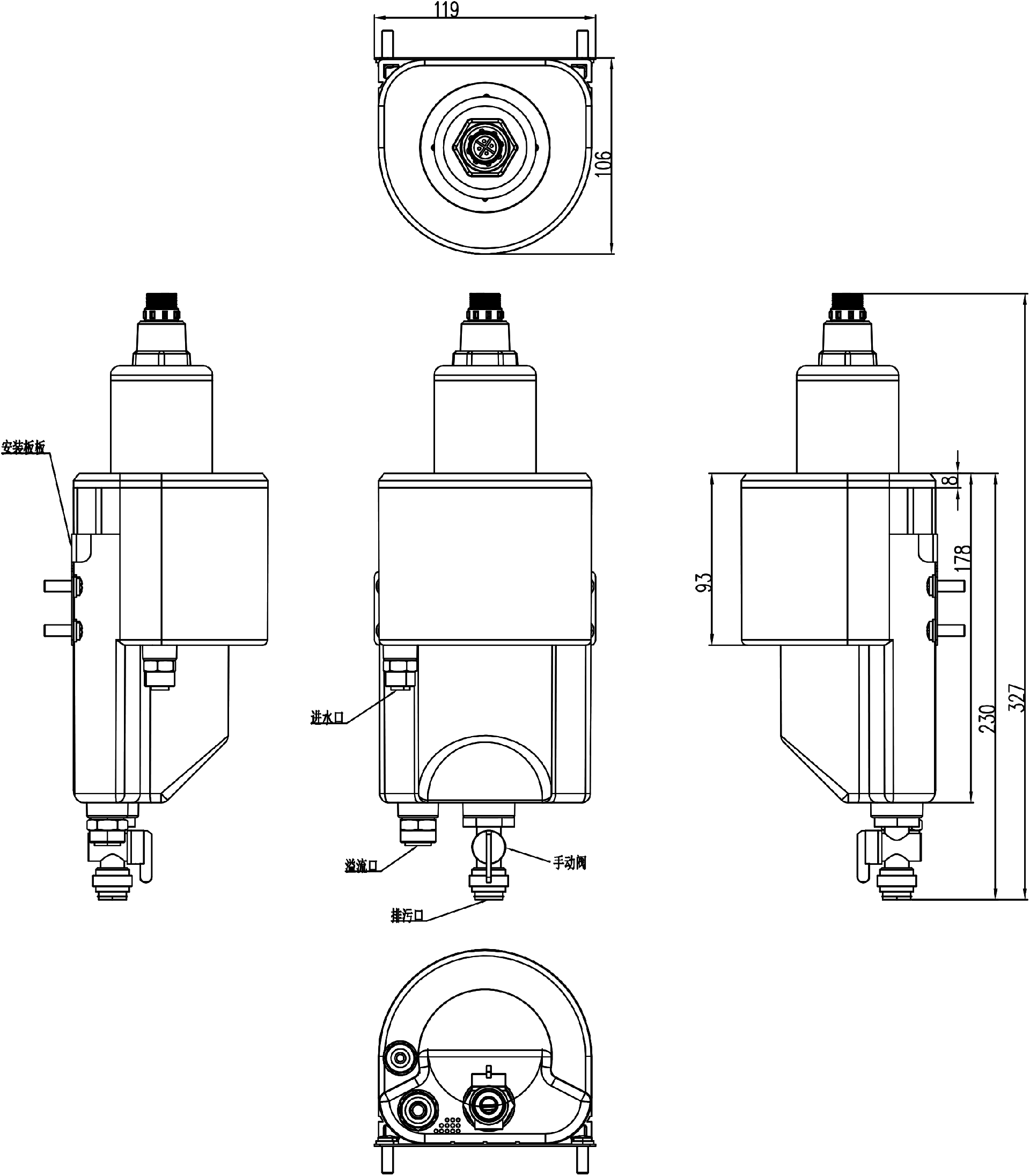 Product Parameters
Name

Low-Range Turbidity Sensor

Model

Y522-A

Range

0~10NTU

Accuracy

0.01NTU or ±2%(Take the bigger one)

Light Source

LED

Power Dissipation

0.6W(Brushclose)、1W(Brush working)

Power

DC 12~24V,1A

Flow Range

180~500mL/min

Temperature Range

0~50℃

Inlet Pipe

2 Points PE Pipe

Drain pipe

3 Points PE Pipe

Output

Modbus RS485

maintain

Self-cleaning Wiper

Body material

Water channel:PC+ABS


Sensor:316L+POM